The imminent blackout of 2G and 3G networks is going to cause very profound changes in the approach of companies in our industry.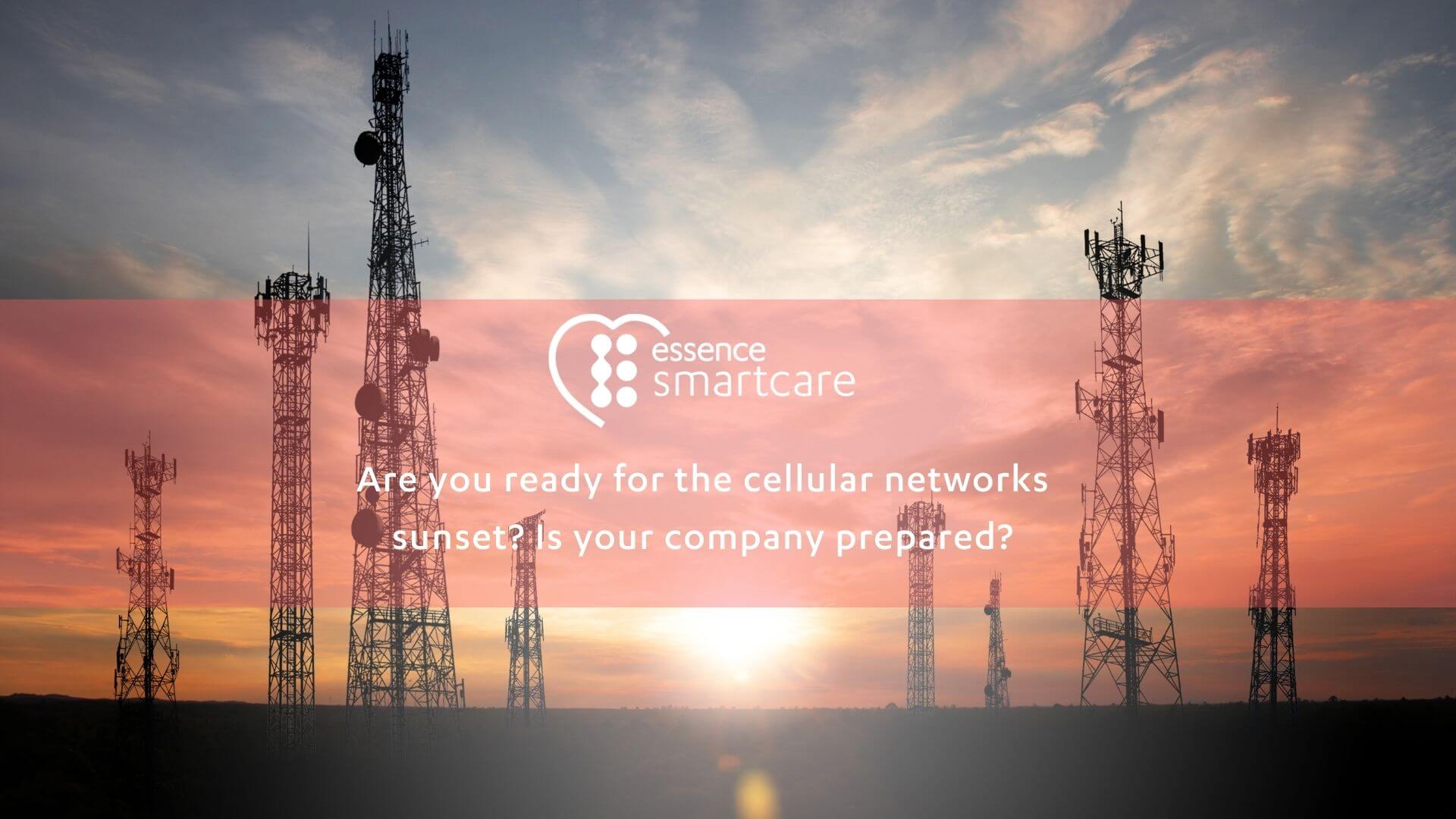 Time is running out. Over the next 12 months, the main global mobile providers will discontinue 2G and 3G service to make room for new 4G or 5G channels. This is commonly known as cellular sunset.
This is not a minor event; far from it. We are talking about a change that has already affected many industries in blackout countries, and will affect many others around the world, including ours, the telecare industry. To put it clearly — companies that work in our sector and are not already preparing a strategy for the day after the blackout , will not be able to compete.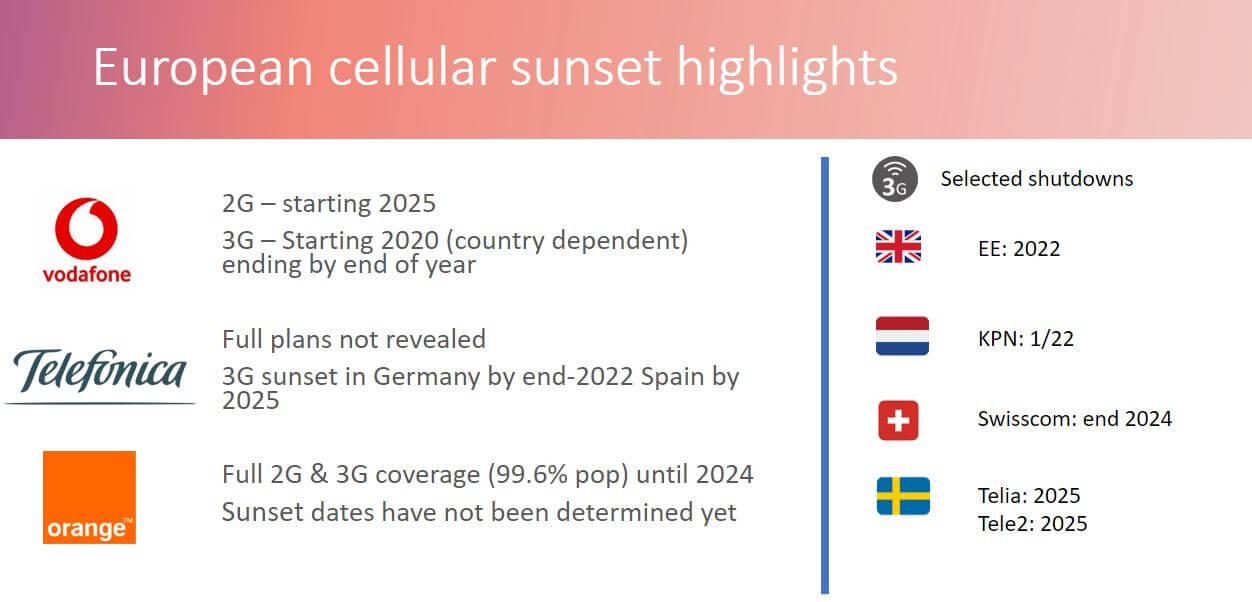 The 2G and 3G sunsets have profound implications for our sector. Although it may seem obvious, it is important to remember that advanced telecare platforms are only as good as the connectivity of their monitoring providers — after all, they will be the first to respond to an emergency.
What are the best practices for service providers to overcome the blackout? What new opportunities can cellular sunset provide to those companies that know how to take advantage of the new technologies that are about to appear?
These are some of the best practices that service providers should follow to avoid headaches and successfully adapt to this new situation:
• Time is of the essence. It may seem obvious but the blackout dates are already here. Plan your strategy now.
• The time you spend understanding the type of functionality you need to improve your service, is time well spent. Choose the right device carefully; the one that best suits your needs.
• It is essential for telecare systems to ensure that devices have active operator certification. Device certification involves a series of standardized tests that verify that the device operates properly, within acceptable parameters and that it is guaranteed to work under any situation.
• Make sure the SIM card supports LTE, faster in downloading and uploading data
• VoLTE (Voice over LTE) provides HD audio quality, much higher quality than 2G/3G. VoLTE is being rolled out. Look for support for this technology in order to ensure the best, most stable connectivity.
• LTE-M is a 5G technology designed to provide a number of benefits, including better coverage, optimized battery life and cost effectiveness, to name a few.
• And, of course, it is essential to do a good preliminary integration test of all the parts included in the project.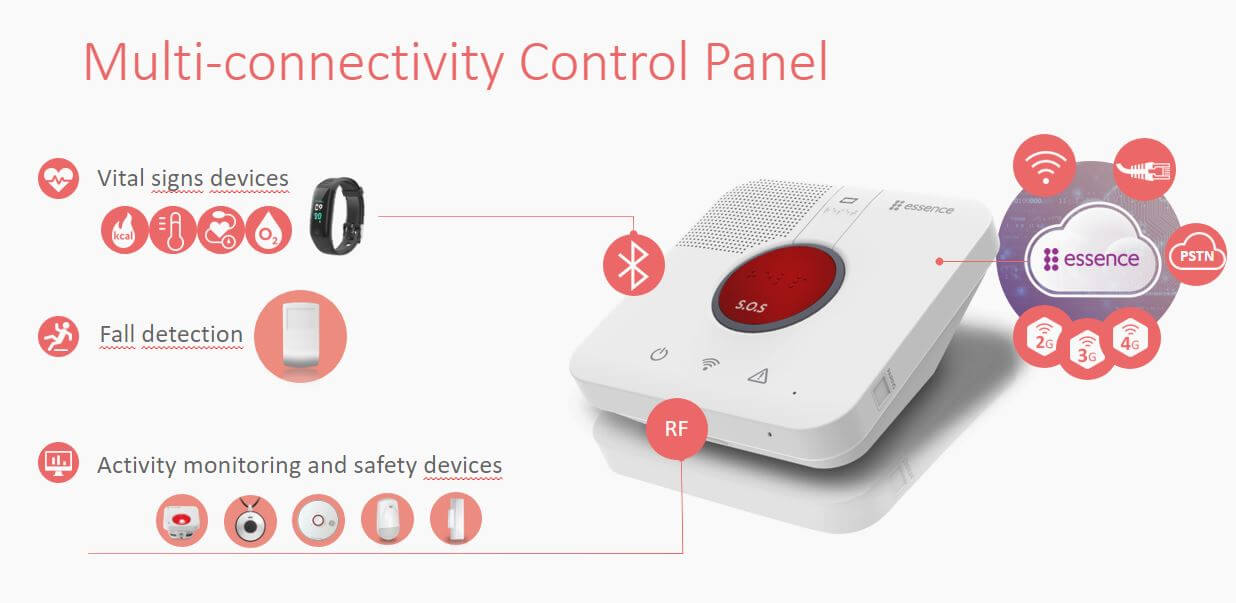 The imminent blackout of 2G and 3G networks is going to cause very profound changes in the approach of companies in our industry. New strategies will be necessary to avoid being left out of the market, and to take advantage of these new technologies. Without a doubt, the new technologies will provide great opportunities for new services supported by the improvement of telecommunications, like the use of cellular chipsets, extended coverage with high quality antennae, improved voice quality and echo cancelation algorithms or the first CAT -M deployments, already in testing phase with operators.
Change is coming. LTE, 5G, 4G — new technologies, new opportunities to improve devices that will benefit from gaining multi-connectivity and improving their performance. We have already discussed some of these innovative technologies in another blog post. Some of these are capable of amazingly precise fall detection in the elderly, without the need to carry a device, others provide very reliable remote monitoring 24/7 — so necessary in these days of pandemic and social distancing.
These changes are already part of new advanced telecare that we, at Essence SmartCare, have discussed in other posts. These changes will revolutionize our industry. Aided by technology, we will take a big step forward to improve and increase the types of services that telehealth can provide, making it an even more important part of emergency healthcare.