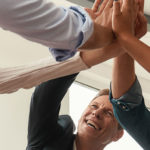 Our Essence is creating
a better future to live in
Essence is a global technology leader that for over a quarter of a century has been constantly closing the gap between our ever-growing need to care for what's important and the limited resources we have. We design and create the most innovative, cloud based, end-to-end security and healthcare solutions for professionals and end-users in order to help them do one thing - enjoy more peace of mind.
A history of connecting you to the future
Founded in 1994 by Chairman and CEO, Dr. Haim Amir, the privately held Essence Group is made of three companies sharing a single purpose: to solve real-life problems and make customers' lives better. With an impressive installed base of over 80 million devices deployed by Tier-1 service providers worldwide, our partners look to us to deliver best-of-breed technologies and "the next big thing" that enables them to offer market-leading connected living services and solutions that create a better future.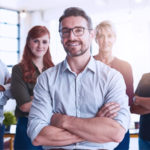 Serving the world's most dynamic service providers
For over a quarter of a century, Essence Group has been committed to developing innovative solutions that support constant growth for our partners' businesses and enable people to live fuller, better, and more connected lives.
Our novel technologies and first-class business support enable service providers in the communication, security and healthcare industries to lead their markets with a stream of high-quality, differentiated and value-adding products and services.
It's why Essence has earned a reputation as a global provider of the most innovative and business-friendly IoT connected-living solutions.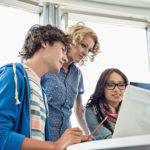 Our Vision
Essence enables lifestyle possibilities that allow people to enjoy every moment to the fullest. Our technologies touch customers where they live and work, in a seamless way that provides peace of mind, care, and ease for consumers.
Our Mission
We create business-friendly IoT platforms that empower service providers to delight their end-users and provide valuable services.
What we value
Innovation

As a Group, we don't wait for the future, we invent it. Our innovative culture gives our people the freedom to dream up "the next big thing" that will add value to your business. Or make your customers' everyday lives, a little bit better.

Quality

What keeps us up at night? Your customers' peace of mind. At Essence Group, we are committed to delivering a seamless, trouble-free and frictionless IoT experience for you, and your customers alike. From state-of-the-art manufacturing processes and rigorous testing and QA, we have total dedication to ensuring reliable products and high-quality service.

Customer Experience

Everything we do at Essence Group begins with the customer experience in mind. From pre-integrated platforms that simplify your operations, to built-in service layers that evolve organically with your business models, to smart wearables designed around a user's emotional needs. Does it make your life better? That's the question we care most about.

Agility

In highly competitive, rapidly changing markets, speed is of the essence. We may be a large, established company, but we act with the agility of a startup. We can respond fast to the evolving needs of our customers and offer customized turnkey IoT solutions. While never compromising on quality even at massive scale.

Partnerships

We see our partners' success as ours too. That's why we strive to become an essential and indispensable engine for your business growth. This means continuously thinking how our technologies and products can help you to open up new revenue streams, expand into new markets, and deliver exceptional connected living experiences to your customers.

Striving for Excellence

Making a better life possible is a never-ending quest. For the Essence Group, this means never resting on our past achievements. And continually raising the bar, in search of next-generation IoT solutions that expand success for our partners, and make us proud to be leaders in shaping the future of connected living.
Our clients are the source of our innovation.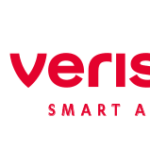 "Essence Group have been a valued partner since the very beginning of our relationship 20 years ago. We believe feeling safe and secure is a human right. It should be for everyone. This partnership has been instrumental in helping us deliver on our customer promise and vision. Essence has been a key partner bringing innovative products and services to our customers year after year."

"As a national company, a big part of what we do is look for unique solutions that are technologically superior to those currently available in the market to provide the best services to our clients and maintain a strong competitive edge. Partnering with Essence checks all our boxes. Essence is delivering the next evolution of product offerings in our industry, providing a completely new depth of insight about seniors' activities."

"We were committed to finding the most thorough, home management tech available, and Essence was the clear choice. When we found the range of options available through the WeR@Home and the Care@Home suites – from home automation to elderly care, we were sold."
Essence Group' leadership team is inspiration at its best! We take pride in our mission to use innovation and technology to improve the lives of people everywhere.
The people who help bring our vision to life.
At the Essence Group, you'll be influencing where the Internet of Things goes next. Helping companies leverage AI, Big Data and Behavioral Analytics across today's IoT ecosystems. And, most of all, you'll be opening up a new world of opportunities that makes a better life possible for us all. What's in store for IoT 2.0? That's up to you.
Create IoT technologies for markets to catch up with.
At Essence, we're passionate about innovating the future of IoT. From smart senior care solutions that make independent living possible for the elderly. To innovative on-the-edge software solutions which protect our IoT ecosystems from cyberattack. As a part of the Essence Group, you'll be making the world better and safer by giving birth to technologies and solutions that are redefining the possibilities of connected living