Latest Version of Fog-Generating Security System Enables Deployment of Multiple Devices in a Single Space for Wider Area Coverage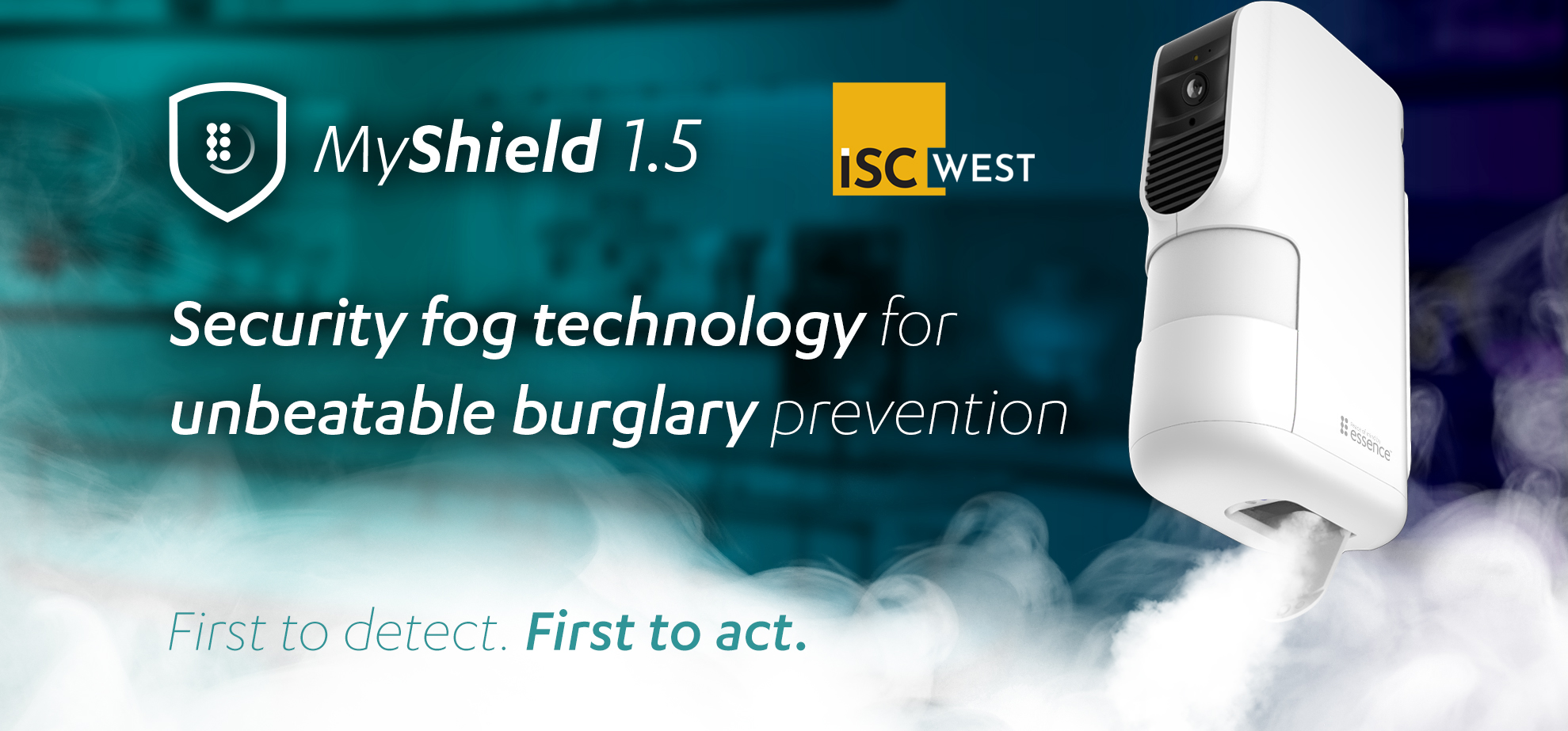 HERZLIYA, Israel – March 22, 2023 – Essence Group, a leading technology group developing and supplying wireless, cloud-based security solutions for homes, families and businesses, today announced it will be demonstrating an enhanced version of the MyShield intruder prevention system at the upcoming International Security Conference & Exposition (ISC West) in Las Vegas, Nevada.
MyShield 1.5 is the latest iteration of the world's first all-in-one fog-generating intruder intervention and deterrence system. It features a range of updates and enhancements, including the ability to substantially increase coverage by deploying multiple devices in one space. Independent deployment control, along with multi-user management and control, maximizes the fog coverage area by allowing users to secure much larger spaces, such as warehouses and production facilities. With improved communications and faster data transfer, it provides security services providers with the flexibility to scale installations according to customers' specific needs in a more efficient and cost-effective manner.
"Essence Group is dedicated to providing state-of-the-art solutions that actively deter intruders, giving individuals and organizations greater control over safeguarding their property, assets and loved ones," said Dr. Haim Amir, CEO and Founder of Essence Group. "MyShield 1.5 epitomizes our commitment to enhancing security by leading the shift towards intuitive security solutions that harness the latest connective and sensing technology."
MyShield empowers property owners to safely verify and remove trespassers from premises before they can cause harm. The proprietary fog generator quickly fills a room with a harmless disorientating fog that safely forces intruders out of premises. The system can be used as a standalone device connected to LTE-M networks or integrated into existing security systems for enhanced premises protection. Its versatility makes it ideal for a range of residential and commercial scenarios, acting as a 'first responder' by proactively detecting and deterring intruders before they have the opportunity to cause harm. The system includes passive infrared (PIR) motion detection, high-definition video monitoring and two-way voice communication.
Essence Group will showcase the latest MyShield 1.5 capabilities at meeting room Bassano 2801 at ISC West from March 28–31, 2023. For more information or to schedule a meeting, please contact info@essence-grp.com.
About Essence Group
Essence Group is a global technology leader with a mission to develop and deploy innovative, cloud-based, healthcare solutions, and end-to-end security, underpinned by supporting services, that provide peace of mind to users. For over a quarter of a century, Essence has challenged convention by making care and safety both accessible and affordable. With over 75 million connected devices deployed worldwide, Essence helps people to live safer and more independent lives.
For more information: https://www.essence-grp.com/
Follow Essence Group on LinkedIn, Twitter and Facebook
Media Contact:
FINN Partners for Essence Group
Danny Sudwarts
danny.sudwarts@finnpartners.com
(+1) 469-297-2515