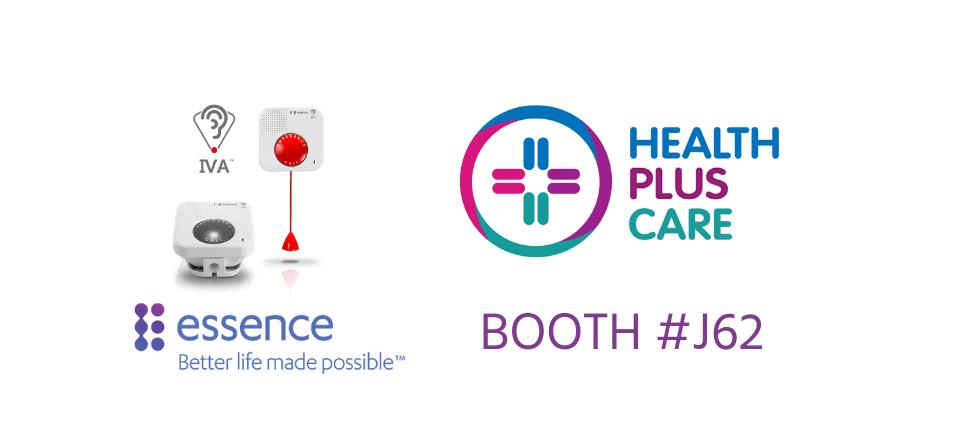 Seniors require and deserve peace of mind, knowing that help is easily available when they need it; they also need their boundaries respected, ensuring their privacy is paramount. Essence's Care@Home solution delivers both. Essence will present its technology at Health+Care, June 26 & 27 at ExCel, London, to introduce the general availability of its offerings in the UK market.
Essence SmartCare, part of the Israel-based Essence Group, is a pioneer in intelligent IoT and cybersecurity solutions for the monitored security, connected home, and senior telecare markets worldwide.
Advanced speech recognition technology
Highlighting its stand at the event will be the Care@Home Communicator, which is a significant differentiator for Essence SmartCare's full line of smart Telecare technologies. They range from emergency alerting to a professional intelligent activity monitoring solution.
Using advanced speech recognition technology – Intelligent Voice Activation (IVATM) – the Communicator's two-way communication is activated only when a senior calls out a specific phrase that identifies that person is calling for help. The system requires no wearables, so it's available even when the senior cannot activate a panic button.
The Communicator immediately opens a two-way communication channel to the monitoring station, allowing them to get further details about the emergency to send an appropriate response.
Monitoring and communication technologies
"Combining the most sophisticated senior monitoring and communications technologies delivers peace of mind to consumers and allows service providers to significantly expand their offerings," said Dr Haim Amir, CEO, founder, and chairman of Essence.
"Studies have shown that seniors live longer, happier, and more fulfilling lives when they can stay in their own homes, maintaining their independence. Our breakthrough technologies provide this to the UK telecare market in a way that has not been seen here before."
"Essence SmartCare leads by enabling reliable connectivity via digital, IP-based communication of the most advanced cellular networks with the flexibility to use an existing analogue channel on the same box," says Barak Katz, General Manager of Essence SmartCare.
Built-in speaker and microphone
The battery-operated Communicator extension comes with a built-in speaker and microphone and can be located in any room of the house – the waterproof system can even be installed directly in the shower. This enables complete coverage of the home with no areas inaccessible for assistance.
Essence SmartCare provides flexible and scalable services for a person-centred approach, allowing providers to grow cost effectively with new offerings. Rich administration tools include operational capabilities to accelerate time to market as well as comprehensive account management and reporting.
Essence SmartCare will also be previewing some of its upcoming products at the show, bringing even more emphasis to its commitment to improving the customer experience and level of safety. The Communicator will be among the products highlighted at the upcoming Health + Care conference, June 26 & 27 in London at ExCel. Essence will be at Stand #J62.