With a high-volume delivery going out on schedule, Essence SmartCare demonstrates the resilience of their production capacity despite regional obstacles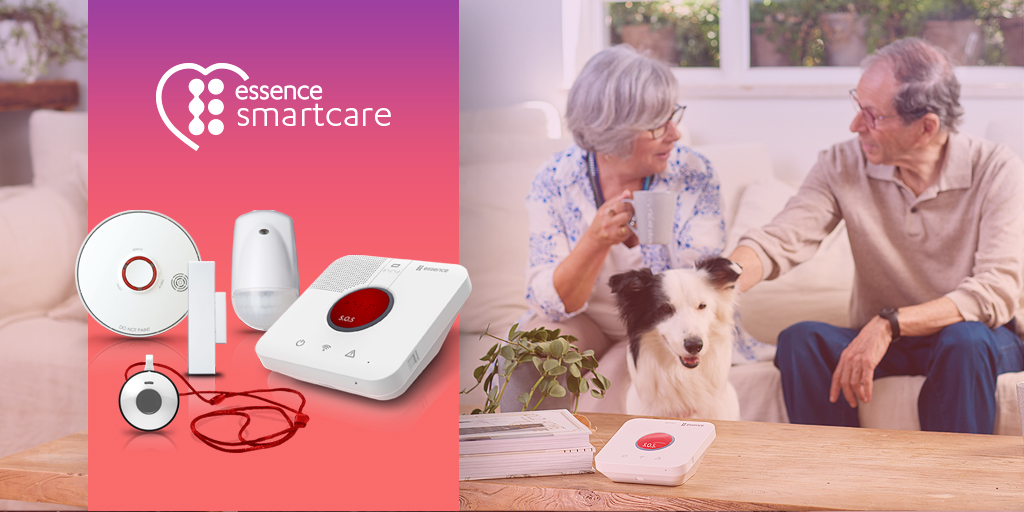 HERZLIYA, Israel – November 14, 2023 – Essence SmartCare, a global leader in IoT-based remote care solutions headquartered in Israel, today announced the successful delivery of 140,000 Care@Home senior monitoring devices to fulfill its major tender win with the Community of Madrid, a governmental region in Spain serving Madrid and surrounding cities. This milestone comes after the transformative deal was unveiled earlier this year, in which Essence SmartCare was selected as the sole provider of senior care technology for over 100,000 seniors in the Madrid region.
This achievement underscores the resilience of Essence Group, as it continues to drive key business objectives. This shipment of Care@Home systems, that was all delivered in one day, is in accordance with a pre-determined supply schedule to meet the requirements of the Community of Madrid in providing advanced care technologies to allow seniors to live more independently.
"Our operations and production teams have been working tirelessly to ensure that we fulfil our commitments to customers regardless of circumstances," said Dr. Haim Amir, CEO of Essence Group. "We are constantly striving to find innovative solutions to problems and situations that may seem impossible to overcome, while remaining fully committed to our customers' needs and ensuring continuity in the long run."
In October 2022, the Community of Madrid announced plans to acquire hundreds of thousands of technological devices to implement advanced telecare in the region, with Essence as the technological backbone ensuring residents of Madrid receive high quality remote care. As per the agreement, Essence SmartCare will supply a comprehensive range of devices, including its LTE digital hubs, wearable and contactless fall detectors, smoke and gas detection, as well as sensors that monitor seniors' activity.
"This milestone is a significant step for our company that reflects our ongoing commitment to meet our global mission to enable higher quality remote care," added Barak Katz, General Manager of Essence SmartCare. "It is thrilling to see advanced care solutions being embraced on such a large scale by the Community of Madrid. Our devices are vital for the wellbeing of vulnerable and senior populations; we know this shipment will help a significant number of residents in the region to safely age in place."
Essence SmartCare is resolute in its mission to deliver innovative solutions that empower individuals to age independently and improve the level of care provided by caregivers and healthcare professionals in the Community of Madrid and beyond.
About Essence SmartCare
Essence SmartCare, part of the Essence Group, develops advanced health and remote monitoring platforms for market-leading healthcare and senior care providers, enabling smart preventive care and emergency response so seniors can live life to the fullest – with total peace of mind. Partnering with Essence SmartCare helps position companies as progressive, forward-thinking and in touch with the need to enable elderly and vulnerable people to lead more independent and safer lives.  Essence SmartCare has a global presence with customers in over 30 countries and has offices and representatives worldwide.
For more information: www.essencesmartcare.com
Follow Essence Group on LinkedIn, Twitter and Facebook
Essence Media Contact:
Mushkie Meyer
Headline Media
UK: +44 203 769 4034
US: +19143364035