Remote monitoring technology to play an essential role in taking strain off healthcare services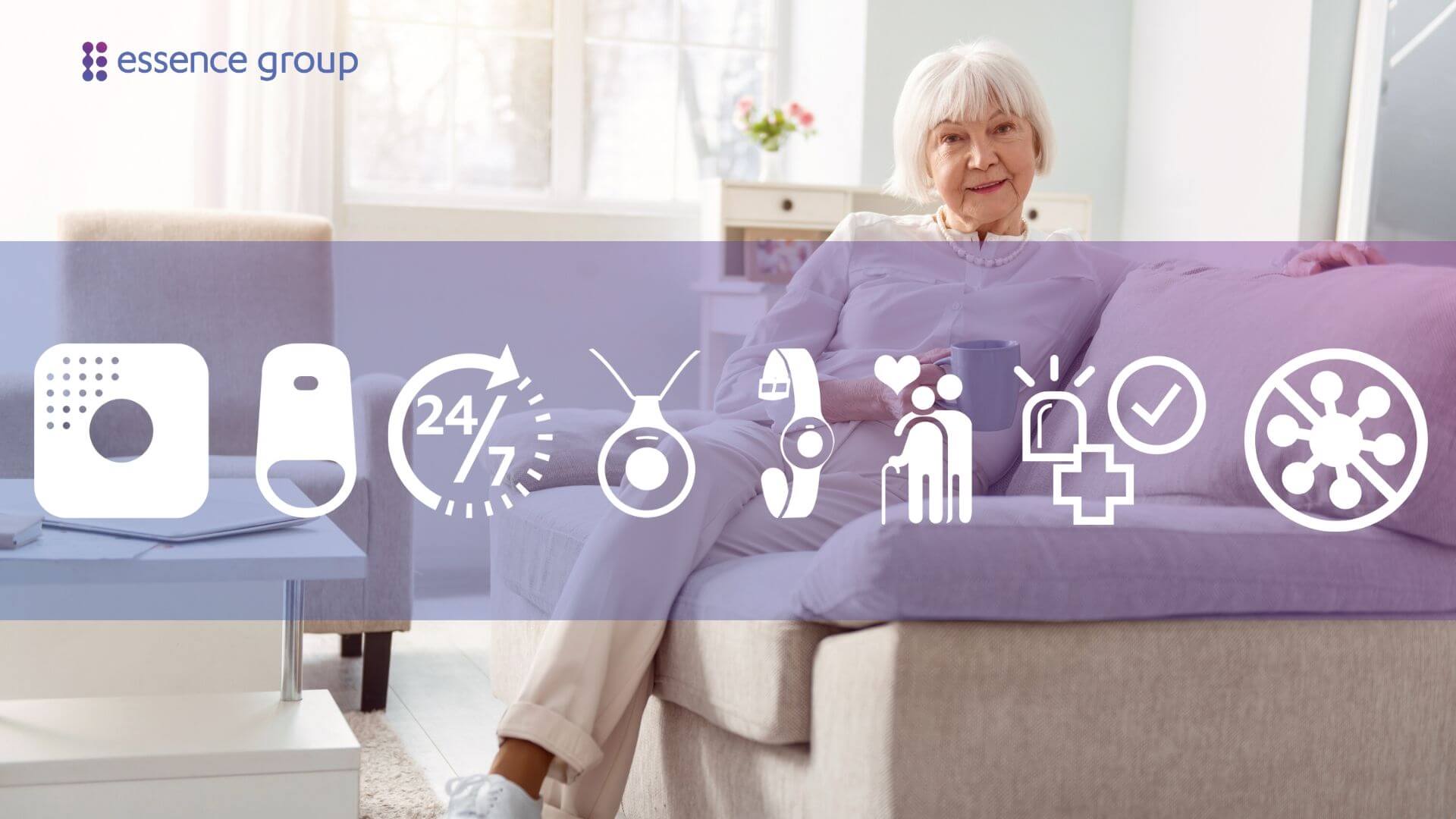 North Brabant, The Netherlands, 7th April 2020: Essence Group, the leading provider of IoT based telecare solutions, have announced a series of new measures to support individuals suffering from COVID-19. Essence's Care@Home platform has been rolled out in "corona-hotels" across the Netherlands.
The Care@Home platform enables family members and professional care providers to remotely monitor individuals, keeping them safe and taking pressure off essential services without the need for potentially invasive cameras.
Working with Dutch partner FocusCura, Essence Group has installed the technology in a number of hotels in North Brabant. The Care@Home platform has been deployed in hotels across the region. With 500 already installed, a further 760 telecare-enabled hotel rooms are expected within the next week.
This comes at a time when healthcare services are increasingly placed under pressure. The corona hotels help to free up ICU beds. Patients are quarantined in hotel rooms and monitored using the latest remote monitoring technology.
The operation has been coordinated by the Regional Consultative Committee on Acute Care (ROAZ) in Brabant, who have worked with Essence Group and FocusCura to deploy the technology.
The corona hotels will take in those who are well enough to be discharged but still exhibiting symptoms, as well people with positive infection cases with minor or no symptoms who are rerouted to hotels instead of hospitals.
Essence SmartCare, a key company within the Essence Group, provides advanced, AI and voice based remote monitoring solutions for seniors. The Care@Home aging-in-place platform allows carers to use technology to keep their customers safe during this challenging period. An activity monitoring platform uses sophisticated algorithms to identify when there may be a need for assistance. Combined with wearable and non-wearable technology, and a state-of-the-art fall detection device, the Care@Home platform immediately and accurately notifies care-givers of accidents.
The technology is being installed in corona hotels to help healthcare professionals remotely monitor patients in a non-obtrusive way. The remote tech is helping to stem the spread of the virus by allowing medical staff to provide care remotely.
Dr Haim Amir, CEO of Essence Group, said: "I'm continually impressed by the professionalism and devotion of our team to the Essence mission of creating a better life made possible, especially through this challenging time. The team have absorbed the extra demand for our services in line with the needs of the population, and I'm especially proud of how our technology is being implemented around the world to protect the elderly population.
"The corona hotels are helping to take the pressure off hospitals, which in turn is helping save lives. Technology has an essential role to play in the fight against COVID-19, and I am proud our technology can be a part of that."
Barak Katz, General Manager of Essence Smart Care, said: "Our unique solutions offer support to the traditional role of the caregiver and take some of the strain off the professionals. With hospitals already at maximum capacity, the ability to provide peace of mind by remote monitoring methods and also accurately detect and respond to emergency situations is extremely important. Our field proven solutions, deployed globally, are playing an essential role in taking pressure off emergency services worldwide."
Media contacts:
The PR Office
T: +44 (0)20 7284 6969
About Essence
Essence is a global provider of IoT connected-living and cybersecurity solutions for communication, security and healthcare service providers, serving households and small-medium businesses. Leveraging 25 years of experience and innovation with a global presence and 45 million devices deployed worldwide, Essence is committed to developing and supporting solutions that enhance partners' businesses and enable people to live fuller, better lives.