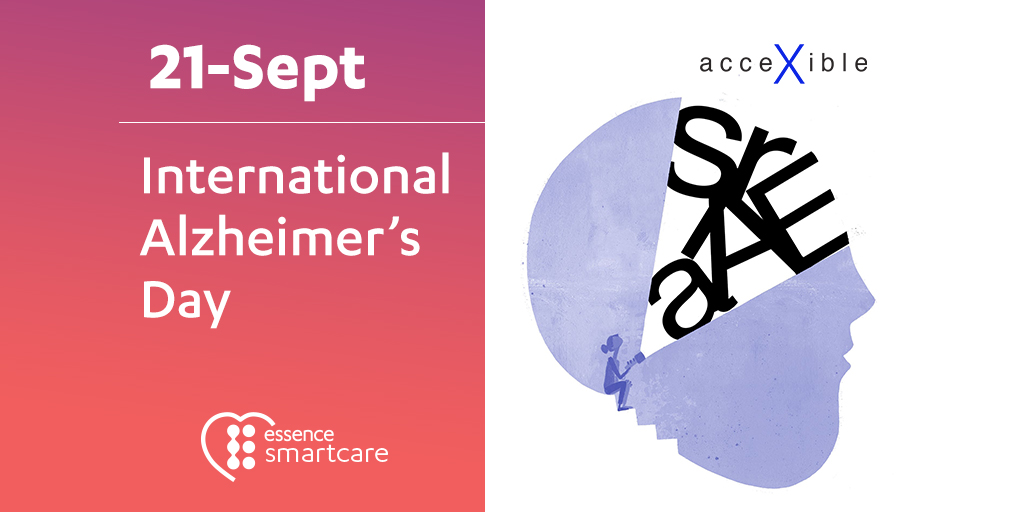 "Dementia is a term for several diseases that affect memory, thinking, and the ability to perform daily activities."
On the occasion of World Alzheimer's Day, on September 21, Essence SmartCareTM and AcceXible are collaborating to promote early detection through the "Check your mental health!" campaign.
Join our initiative and take a free 60-second test  https://testaccexible.com/. In a couple of minutes, you will receive the result of your voice analysis with a sensitivity of 91% in detecting cognitive deterioration in early stages.
Read more about Dementia and Alzheimer on the World Health Organization website:
https://www.who.int/news-room/fact-sheets/detail/dementia
Thank you for your cooperation.