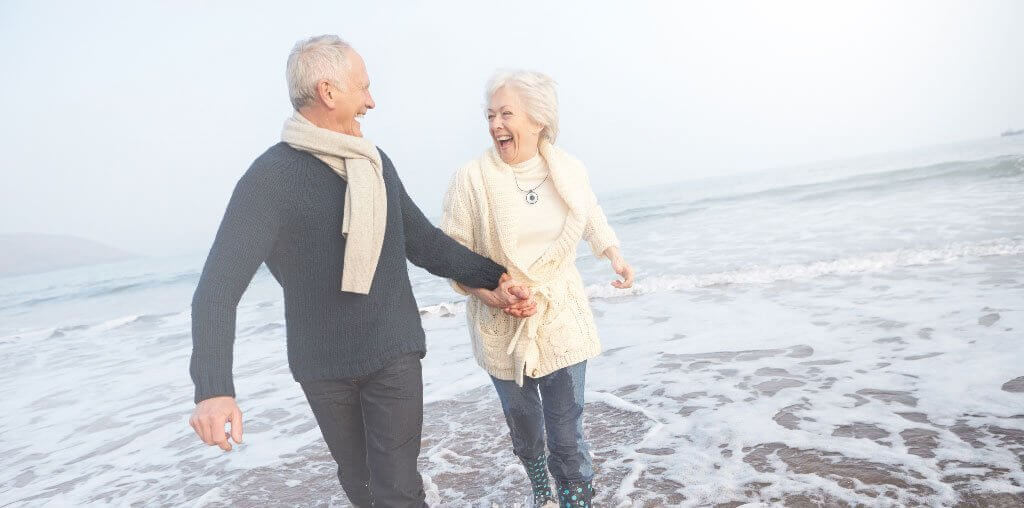 The global demand for PERS systems is growing rapidly. According to the latest industry reports, the market will be worth $8.61 billion by 2020. The reasons for this rapid expansion are many: the combination of an aging world population with a higher life expectancy, the resultant rising costs and pressure on the public healthcare system and the growing demand from seniors to be able to stay at home for as long as possible. Likewise, the increasing adoption and usage of smartphone devices, especially among younger seniors, is also favoring market growth, as smartphones are the perfect tool to enable effective mPERS solutions.
Perhaps one of the greatest mistakes of the traditional medical alert devices market was to address seniors of all ages exactly the same way, as if their needs and life expectations were the same for all. However, the needs and lifestyle of a 65 year old person differ greatly from those of an 85 year old. Likewise, PERS solutions have traditionally been aimed at older seniors, appealing to their age-related frailty and vulnerabilities. Thus, younger seniors, strong, independent, full of energy and with an active lifestyle, were automatically excluded from the market scope for this type of product, as they didn't see how a panic button solution could be relevant to them.
These younger seniors are up to date with new technologies, and many of them own and know how to use a smartphone. According to AARP Research, half of Americans over 50 already own one, and the number keeps growing. These seniors, especially the younger ones, value their independence and love to have an active lifestyle. And more importantly, they wish to remain active over the years, as they keep aging. Equipped as they are with smartphones that accompany them wherever they go, the potential of mPERS and the value this technology can provide is obvious. As Barry Birket, from Senior Care Corner, puts it "the smartphone is quickly becoming the communications hub for the aging in place senior's home. With the health devices […] that will enable greater living independence focusing on mobile devices, smartphones will only become greater assets as we grow older".
The new generation of medical alert devices offers younger seniors the safety and peace of mind that they are being cared for without having to give up their lifestyle, and helping them to maintain it for as long as possible, accompanying them as they age, and adapting to their needs over time. And they get to manage those devices from their smartphone. These mPERS solutions are appealing for people who would never have considered wearing an old panic button, but are more than willing to invest in their present and future wellbeing, by acquiring devices that accompany them wherever they go, not hindering their active lifestyle, but empowering it.  Consequently, the age at which seniors begin to use PERS systems is decreasing, as is the stigma associated with wearing personal alert devices, and thus the market scope has grown drastically.
Consumers' needs are always changing, and solution providers have to strive to be always one step ahead of those needs, and ready to address them as they appear. New technologies and significant advancements in design are helping overcome the traditional stigma around PERS devices, making them more appealing and attractive, even for younger consumers, who are by now more than used to all types of wearables (fitness trackers, smart watches, etc.) making it easier for them to accept that even panic buttons can come in as cool gadgets. Smartphones, like we said, have had much to do with this paradigm shift.