Connected living is no longer the domain of the future, it is the present reality. One which developers, companies and governments are all dealing with to provide solutions to the challenges our society is facing.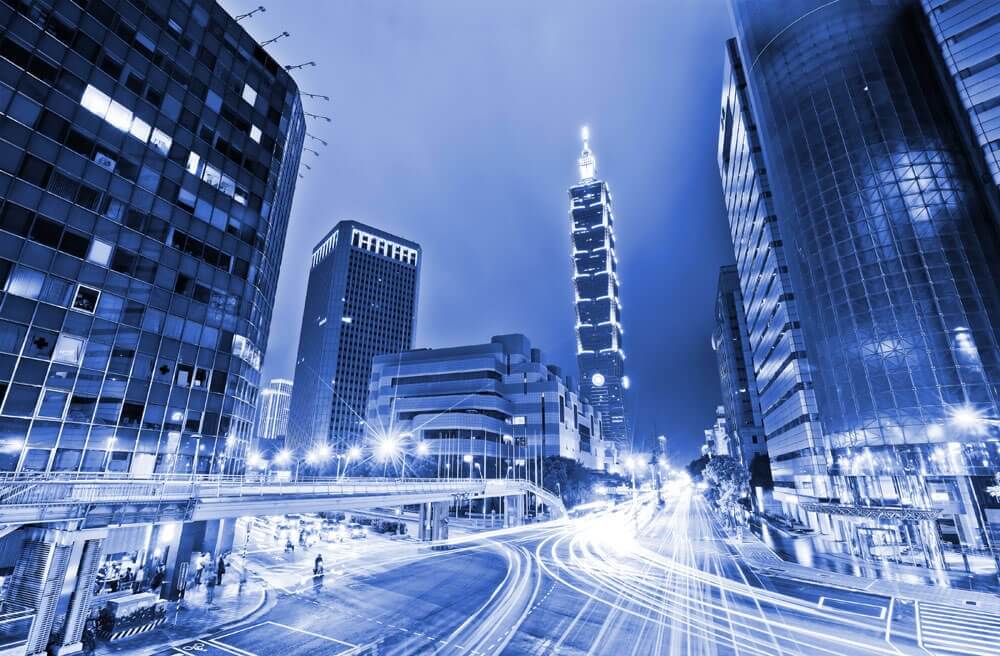 According to AT Kearney Asia's smart home market shows a very interesting growth trend estimated in US$115 billion by 2030, around the 30% of the global share. This trend may lead to a situation in which "Asia Pacific will gradually come to dominate the global smart home market", as the report predicts.
This spectacular market growth will vary depending on the country, the technological advancement and the socio-economic scale. It seems logical to think that China and Japan will lead this advance, "as well as highly connected countries such as Singapore, South Korea and Taiwan", as Asia Today says on the Huffington Post. One example of the Japanese leading position would be the measures the Government of Japan has already started to take in order to minimize the impact the Japanese aging population trend will cause in their economy and therefore in their society. "Fewer young people means fewer workers to support a growing cohort of retirees, adding strains to pension and health care systems", The Independent summed up regarding the Japanese concerns about its falling birth rate. In addition, the AT Kearney report places "Japan in among the top five global markets in terms of smart home penetration", which turns this Asian country into a potential global leader.
The reason why the smart home penetration in China is happening so rapidly according to AT Kearny, is the big increase of households earning more than $35,000 a year. However, "Global tech firms such as Google and Amazon will have difficulty penetrating the smart home market in China due to licensing and censorship issues", the report explains, which most likely will boost local tech firms to grow.
South Korea and Taiwan are two major Asian economies whose strength lies in a large proportion of high-income households as well, but the high smart home penetration rate is also endorsed due to "Seoul and Taipei have been placing continued emphasis on building smart nations". This same reason makes Singapore an exception among Southeast Asia, as "The Singaporean government has been promoting its smart nation initiative, which aims to transform the city-state into a connected nation to improve mobility, health, living, and service standards for its residents".
If we look back only five years ago, a report by Markets and Markets predicted that "The growth of the APAC smart home market in the coming years is expected to have a stable growth, with the revenue growth estimated to reach $9.23 billion by 2020, at an estimated CAGR of 16.73% from 2013 to 2020". The awareness on climate change and the Asia's continuous growth mean a great challenge for the facilities management in both old and new buildings for owners and architects in these countries. "In planning for the future, we now have to consider sustainability when we look at any enhancements or new buildings," Dr John Min, vice-president of the Singapore Institute of Building Limited said to Eco-Business, and he added "Everything we construct or introduce into a building from here on has to be sustainable". Still according to Eco-Business "These smart solutions are increasingly sought after", which can make us conclude that the countries with a higher ratio on construction would have to implement more smart home solutions. It is interesting to remember that in a country as important as China "massive decreases in the prices of steel copper and nickel are helping to lower the cost of building materials" as Turner and Townsend aims on its International Construction Market Survey, and in Singapore "The market will be supported by higher construction demand from the public sector", which includes infrastructure, schools, hospitals and nursing homes, among other constructions.
Another relevant detail to understand the accelerated growth trend of this region is the further spread of digital connectivity in Asia along 2018, although this region won't be the only one experiencing it. "The number of mobile connections in APAC equates to roughly 95% of the region's total population, although it's important to stress that this isn't a true 'penetration' rate, because mobile connection figures do not correspond directly to unique users", research by Keipos explains and follows saying that "We predict that a number of developments will help accelerate digital access for 'the next billion' over the coming months."
As we tackled over recent articles on this blog, Keipos gives especial attention to voice control, predicting that "voice control will make it easier for people with lower levels of literacy to interact with devices like smartphones, offering them access to tools such as web search, as well as enabling them to dictate emails and listen to audio versions of informative sites." This forecast directly connects with the need to develop a system easy to use and capable of decoding more natural language. The power of voice control, as we see, can help not only those whose level of literacy are not high, but also those people that have lost sight, reduced mobility or those people of certain age that simply find easier to communicate themselves through voice.
The technological paradigm is changing towards a more connected and easier-to-use ensemble of devices. Those businesses capable of adapting their offer to cover these needs will have a promising future in the Asian market in the next decade.
Essence is attending Secutech Taiwan from 25 to 27 April 2018. We invite you to meet us at our booth #1501 and learn more about our unique smart home experience: WeR@Home, a complete security and home management IoT services platform. Click to set a meeting.