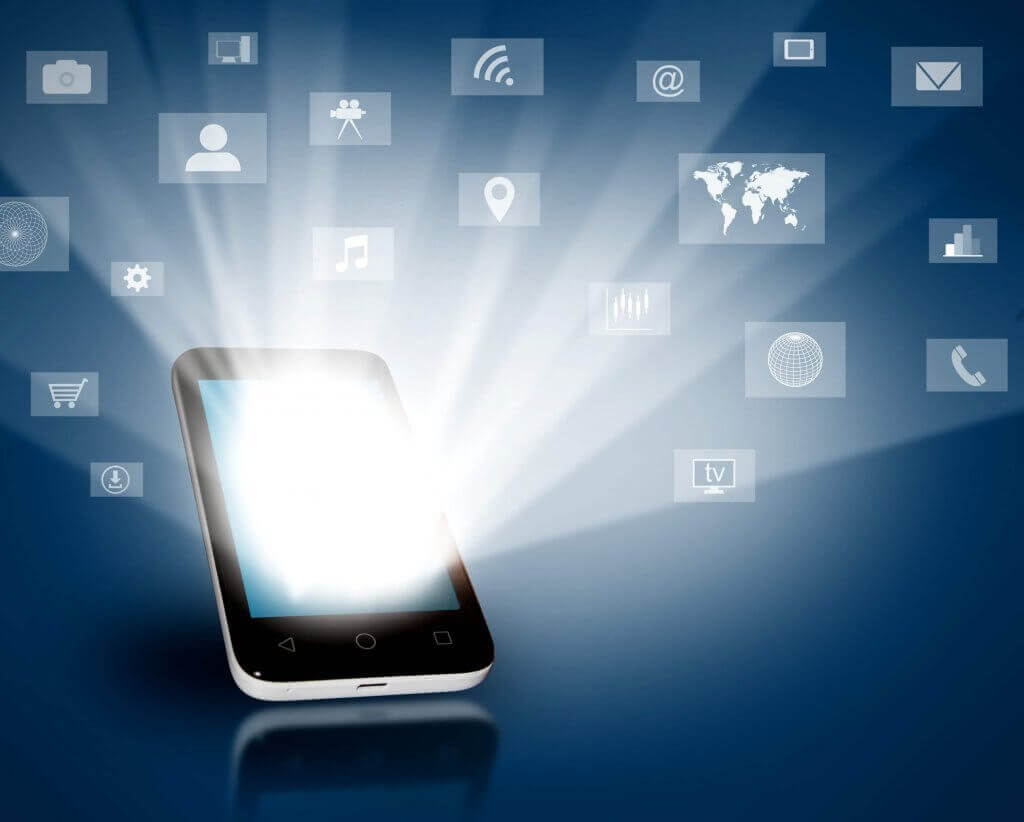 According to Statista, the number of mobile phone users reached 4.77 billion in 2017 and is expected to pass the 5 billion mark by 2019, when 67% of the worldwide population will own one. Smartphones represented 38% of all mobile users in 2014, and that number is expected to reach 50% during the present year. All these figures help give an idea of the power, reach and influence of telecommunication service providers. Almost 7 in 10 people in the world is a customer of a mobile operator, and half of those customers own a smartphone. Since smartphones and broadband Internet connection are the main gateways into connected living technologies, this places telcos —as we have discussed before in this blog— in a privileged position regarding the IoT market and its many opportunities for growth.
Telcos have many advantages when it comes to leveraging the potential of the IoT ecosystem and they get to choose the role they want to play in the industry: they can act as enablers, distributors, connectors; everything at once. But they can also get in deeper, claim their share of the market either by distributing connected devices from third party vendors, or by offering customers their own branded smart products, which provide a great opportunity to increase ARPU and improve customer loyalty. Either way, broadband households are the perfect match for connected devices, which integrate seamlessly through the various service bundles and subscription models offered by telcos to their wide customer base.
This, in turn, is helping to transform the telecommunications industry into something new, an industry that goes beyond mobile phones and internet services. Telcos have not only emerged as trusted partners and enablers of connected living technologies, they are also helping drive market growth by building all the necessary networks and connections to make IoT communications possible while being, in turn, forever changed by them. During the past four or five years, IoT has been a key driver in the transformation of the mobile industry. Proof of this are events such as the 'European Communications and Mobile Europe IoT in Telecoms Conference', an event where thought leaders from the European telecom industry get together to "discuss IoT business models, technology roadmaps and debate the challenges the industry faces as it looks to play a role in this emerging area". The conference will celebrate its third edition on April, which proves that telcos are moving fast around the IoT opportunity.
Transformations are taking place at a very high pace. Business models are changing, evolving, adapting to the new possibilities technology offers and consumers begin to demand. The opportunity is there, and telcos are way ahead in race to grasp it. If "mobile operators have until now been using AI and analytics largely for their own processes, many are now preparing to offer these as a service to customers". One thing, though, is clear: this new era will force all players to establish partnerships for collaboration and mutual growth. We are about to see unprecedented alliances and unalike companies coming together to deliver connected solutions. In words of Thomas Rockmann, vice president of Connected Home at Deutsche Telekom, "the industry needs to wake up to the fact that we can create even greater value from the connected home, if we work together. Mutually exclusive ecosystems, or closed architectures, will not help anyone, least of all the customer."
IoT technologies have ignited a revolution across different markets and businesses, but their impact has been especially relevant in the telcos' industry. Mobile operators are reinventing themselves, changing their business models through IoT technologies, while working on creating innovative, value-added products and services and developing successful use cases that address real user needs.