Two Essence partners win in their respective categories.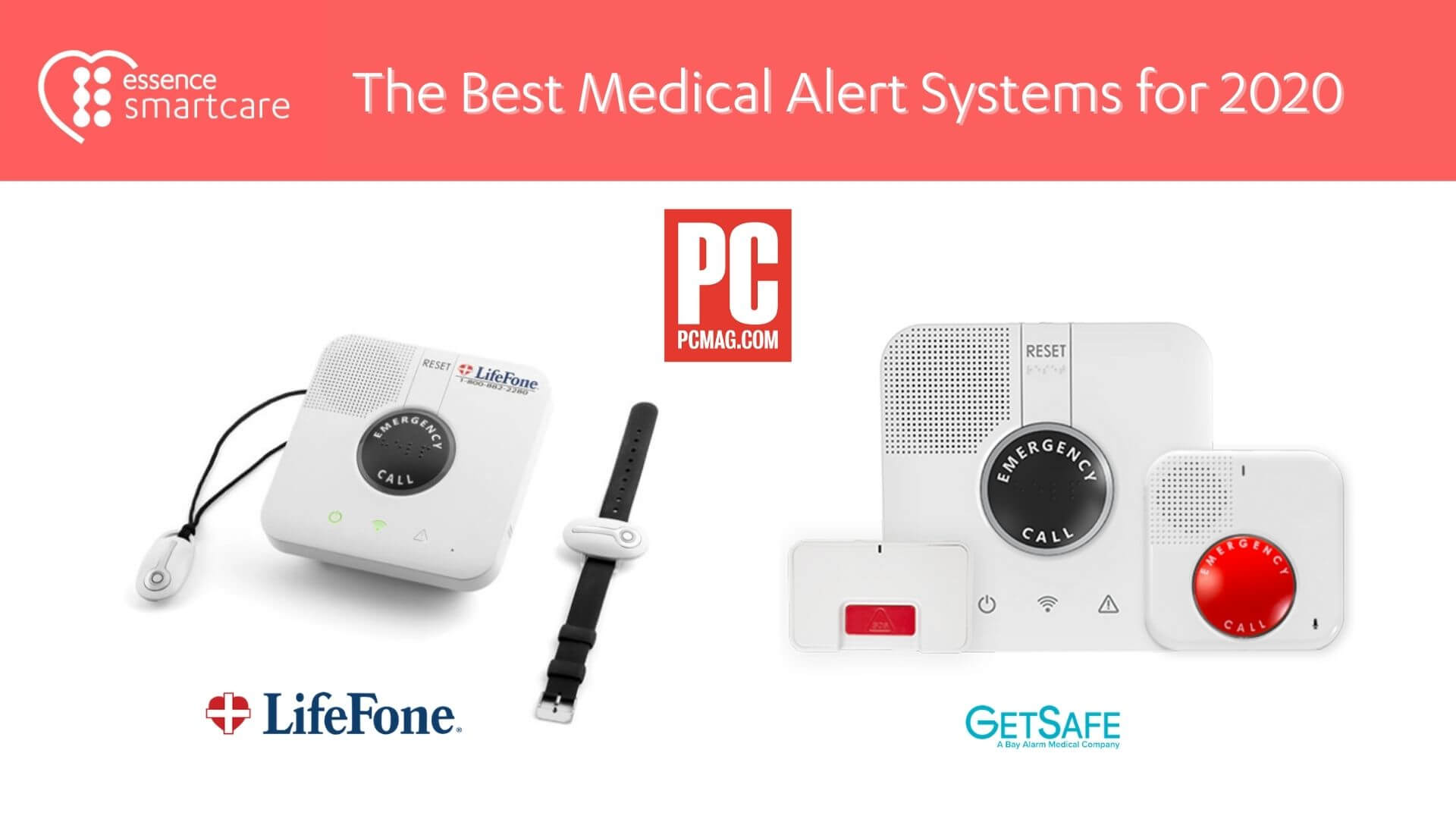 The prestigious technology magazine PCMag, just published their "Best Medical Alert Systems of 2020" list. Two Essence partners top their respective categories.
Lifefone's Lifefone At Home Landline received the highest rating in the Best for Loud Audio category. According PCMag this device "is a versatile personal emergency response device that installs in minutes and provides loud hands-free communication with a 24/7 emergency response center. It comes with a wearable help button and offers big, easy-to-read Emergency Call and Reset buttons, and it's one of the more affordable medical alert systems out there ".
Our partner Get Safe won in the Best Voice-Activated Calling category with its GetSafe Medical Alert Starter. This device is, in words of PCMag, "an at-home system that uses cellular technology to connect you to a live 24/7 emergency response agent. It delivered quick response times and clean two-way audio in testing".
Both devices are included in Essence Care@Home™ Enhanced Telecare Services Platform, an aging-in-place product suite that offers a seamless health monitoring experience, allowing independence for seniors and peace of mind to their loved ones.
These Essence devices have won a variety of awards and enable a wide range of services, such as fall detection, voice alerting, and activity monitoring. These devices have been chosen by a wide range of partners in the senior care market worldwide; without a doubt the best recognition of our company's determination to provide our partners with the most complete and reliable technologies. Congratulations!