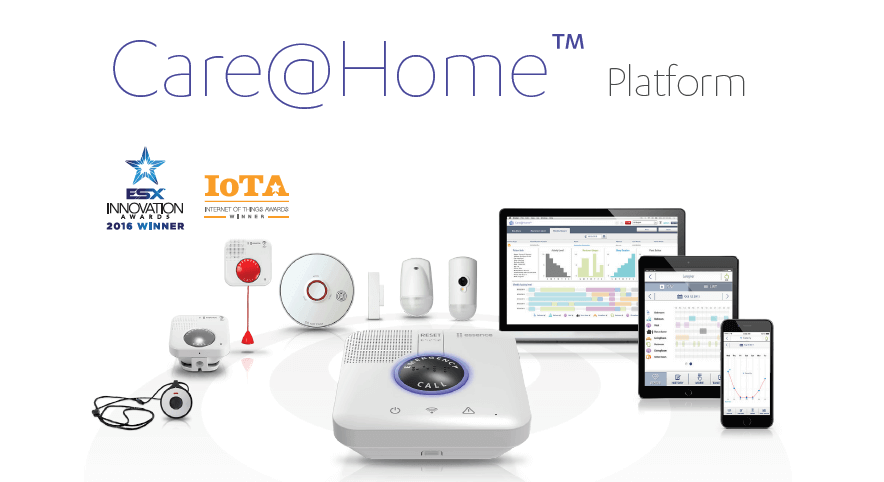 This past week we were in Naples, Florida, discussing telecare, remote monitoring and PERS technologies at Catalyst 2017, of which we were proud Platinum sponsors. Catalyst is the largest PERS conference in the United States and the first event of its kind that brings together the best minds in the telecare industry, helping dealers expand their businesses. Every year, they bring industry experts and thought leaders in sales and marketing from all over the world to discuss seniors and their unique needs. On this occasion, Yaniv Amir, President of Essence USA, participated in "The Future of PERS" panel, an exclusive roundtable with leading industry executives who discussed what the future holds for the PERS industry.
Discussion revolved around the manufacturers' perspective on where the market is going and how this will affect their roadmap. Since the world population is rapidly aging, there has never been a better time for PERS businesses to grow and expand their range of services and solutions. This is especially true of the North American market, which is expected to have the highest growth rate in the coming years, with a CAGR of more than 6% by 2020. Experts agree, however, that more value and functionality needs to be provided in order to meet consumer demand, especially if they aim to reach younger seniors, with their more active lifestyles and a strong aspiration for independence.
In-home solutions will remain at the core of the PERS industry but mobile solutions are receiving increased demand from consumers. We are witnessing a subtle change of mentality in which the newer generations of PERS solutions are starting to be seen as liberating, instead of its stigmatized predecessors, linked to old-age, lack of independence and frailty. Technological advances have led to the development of innovative portable PERS devices that promote functionality as well as mobility, allowing protection both inside and outside the house. This is a major selling point, as it suits the lifestyle of younger seniors who's wish is to stay active and maintain an independent lifestyle for as long as possible, thus greatly expanding the potential customer base of PERS devices.
In order to meet consumers' needs, Essence presented the new Care@Home Active service which offers added value to our existing Care@Home platform. This new solution enables seniors to move between their homes and outdoors while maintaining connectivity with their families and TeleCare Service Providers – all with just one device. This offers customers the kind of independence and freedom they look for in advanced smart care solutions. Care@Home Active also presents a fantastic opportunity for healthcare service providers to expand their offering by adding new services to create a truly reliable solution that will make them stand out among their competitors, while also ensuring an active and independent lifestyle for seniors, and peace of mind for their families.
Set a meeting with us at ESX to see our Care@Home Active demo and learn how you can expand your business and reach new customers!