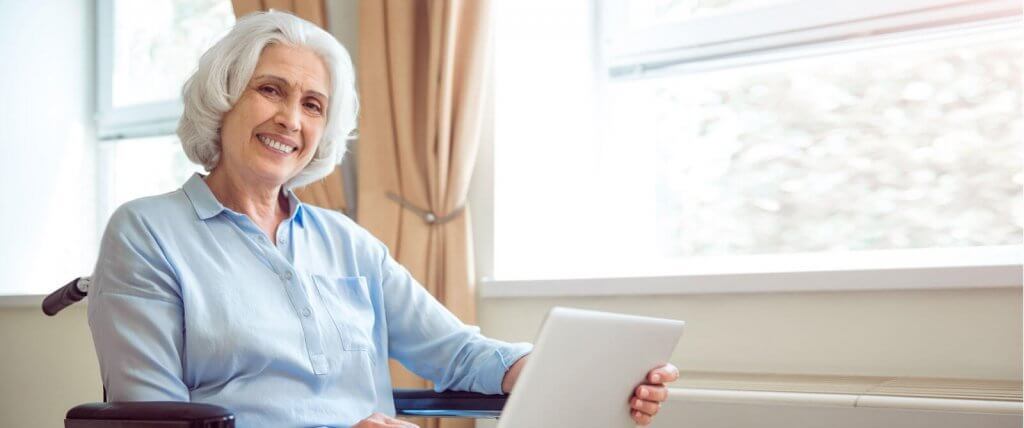 We live in a hyper connected society. No matter where we are, we are always just a few taps away from establishing contact with other human beings. With the variety of Social Media channels in common use today, our contact with our family and friends – even those of whom are not part of our everyday lives – is magnified to the point that we have almost daily updates as to their activities, family events and even their political opinions! Technology – through mobile devices and connectivity makes that possible for us. But it is not the same for everyone. Many in the senior population don't own mobile phones and don't even know what a Tweet is. There is a clear generational gap between people who were born before the technological boom and those who were born afterwards, and, although it may seem like a paradox, the more connected society is, the more disconnected and alienated these seniors feel.
Thankfully, many older people —especially younger seniors- are beginning to embrace smartphones and wearables in recent years. According to a recent study by AARP Research, adoption of portable devices such as smartphones and tablets keeps growing among Americans over 50. In fact, half of them own a smartphone, and one in ten a wearable device. This type of devices have a lower adoption rate than smartphones, and it appears that younger seniors are more likely to own wearables than those over 70, even though the latter are precisely the ones who could obtain the greatest benefits from wearable tech.
Connected care technologies have the potential to make our lives easier, safer and more comfortable, and these benefits also apply to seniors, if we succeed in making the technology accessible for them.  Perhaps the best way to diminish the technological gap between generations is not just to teach seniors how to use technology, but to help ease their way into it. It is all about making technology simple and easy to use. It may be too late for an 80 year old person to learn how to use a computer, when they have never done it before, but it is never too late to introduce technology into their daily lives in a way where they don't have to do anything, and still benefit from it. For example, our new solution, Care@Home Family, is a seamless monitoring system that detects deviations from normal behavior pattern and automatically sends an emergency alert to a caregiver or family member.
But fall and emergency prevention are not the only reasons why we should make a priority of introducing smart technologies into seniors' lives. Smart devices can help bridge the gap and bring generations together, allowing us to bond and connect with our aging loved ones in deeper, more meaningful ways. For instance, when you receive a "Wake and Well" message in the morning saying your mother or father woke up and started a daily routine it ensures that they are constantly in your consciousness and you are then more likely to initiate a real life connection and more regularly reach out or visit. This connection is very important for the older generation, in fact a 2015 study by Age Wave Research found that people over 60 cited "loving family and friends" as extremely important to their happiness, and the most essential matter to achieve a happy old age, way above their physical health and financial stability. The aforementioned AARP study also stated that seven in ten adults over 50 who use technology, do so to stay connected with their friends and family.
Smartphones and tablets have made distance relative; technology makes it possible for us to be close even when we are far away, allowing us to communicate in real time with friends and family. This makes them excellent tools for engaging with our senior relatives, ones that can bring them immense peace of mind and a sense of safety, of belonging, and of being cared for. Perhaps the key to reconciling seniors with technology lies in Connected Care solutions, which enable all the benefits of remote monitoring and digital healthcare with barely any learning process, making it possible for families to keep more constant communication with their seniors over time, making sure they are alright on a daily basis, enhancing their mutual relationship and bringing them closer to each other.
Although they may feel somewhat alienated from technology, seniors are more than willing to bridge the gap. They want to be connected, especially to their loved ones. It is the duty of younger generations to help seniors embrace technology into their daily lives, so that they can get involved in the new connected society, thus contributing to their peace of mind, safety and quality of life.
Connected care devices may be the gateway for a more meaningfully connected society. It is a matter of reconnecting with older generations, using the same technologies that divide us to bring us closer together again.
Essence will be presenting its Care@Home Connected Care solutions for service providers at Mobile World Congress Barcelona (February 27- March 3). Visit us at booth 5C61 – Hall 5.