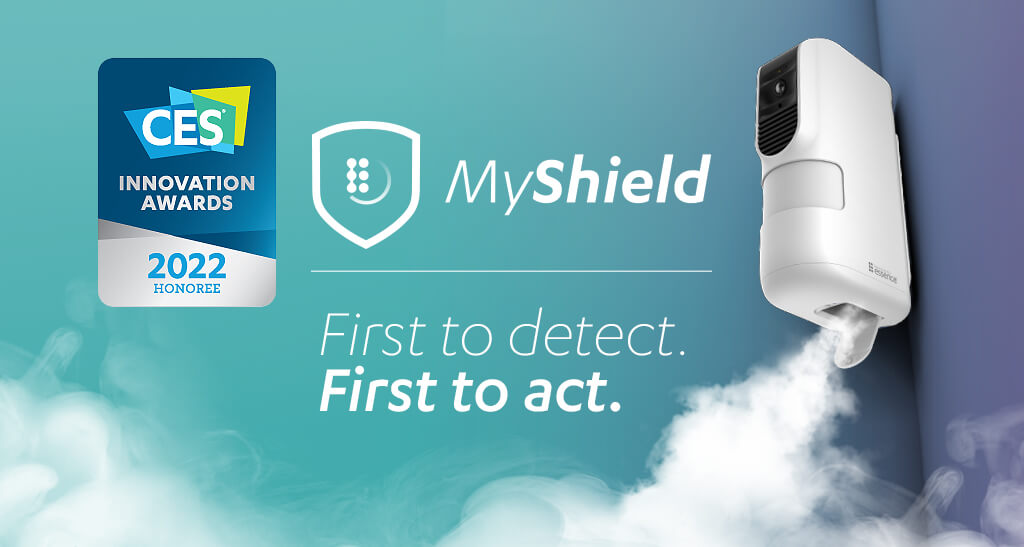 My Shield, our 5G-connected comprehensive intruder prevention system, has won the CES® 2022 Innovation Awards Honoree.
The CES Innovation Awards program, owned and produced by the Consumer Technology Association (CTA)®, is an annual competition honoring outstanding design and engineering in 27 consumer technology product categories. Those with the highest rating receive the "Best of Innovation" distinction. An elite panel of industry expert judges, including members of the media, designers, engineers and more, reviewed submissions based on innovation, engineering and functionality, aesthetic and design.
The MyShield smoke diffusing intruder prevention solution is the first all-in-one system that can be used either as a standalone device connected to 5G CAT-M networks or integrated into existing security systems. It includes a passive infrared (PIR) motion detector, high-definition video camera for intruder verification, two-way voice communication, and proprietary fog generator that fills a room with a disorientating, yet harmless, fog to force intruders out of premises.