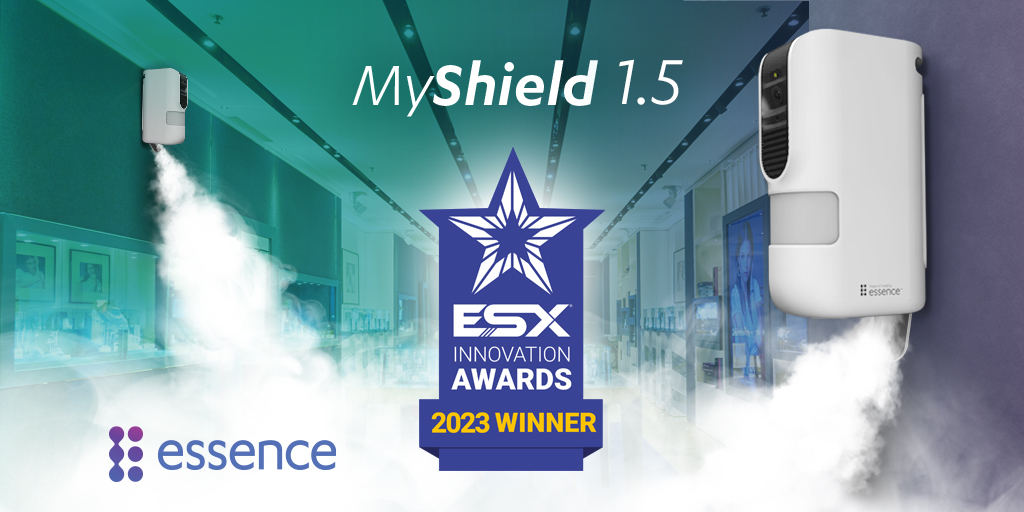 Essence Group has been awarded the 2023 ESX Innovation Award in the Intrusion Systems category. This marks the third consecutive year that an Essence security product has won an ESX Innovation Award.
The ESX Innovation Awards recognize outstanding products and services that drive the electronic security and life safety industry forward. Award nominees include manufacturers and service providers that offer innovative solutions and tools to help dealers and monitoring professionals become more efficient and profitable.
MyShield 1.5 is the latest version of the world's first all-in-one standalone security fog-generating intruder intervention and deterrence system. The battery-operated standalone device features a range of updates and enhancements, including the capability to deploy multiple devices in one space. This maximizes the fog coverage area, allowing users to secure much larger areas, such as warehouses and production facilities. MyShield 1.5 supports multi-user management and control, and its newly improved communications and faster data transfer enable security service providers to scale installations according to customers' specific needs in a more efficient and cost-effective manner.