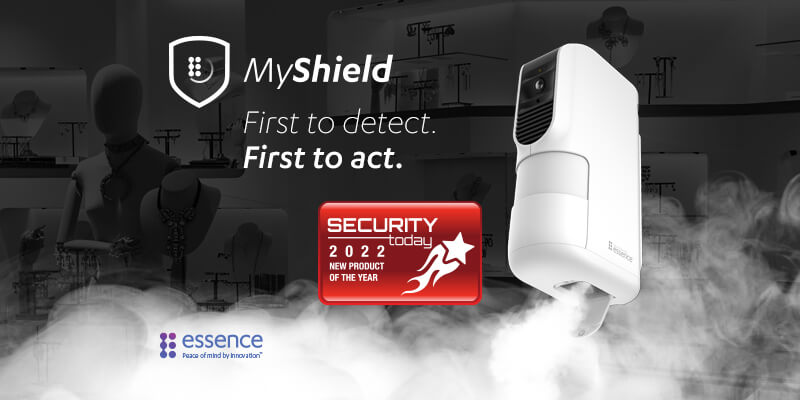 MyShield intruder prevention system has been awarded the 2022 Security Today Award in the Intrusion Detection and Prevention Solutions category.
The Security Today New Product of the Year Award honors the outstanding product development achievements of security equipment manufacturers whose products are considered to be particularly noteworthy in their ability to improve security. In the 14th successful year of the independently juried contest, winners were honored in 47 product award categories.
MyShield is the first all-in-one intruder prevention system that can be used as a standalone device connected to Cat-M networks, or integrated into existing security systems to offer enhanced premises protection. Its versatility makes it ideal for a range of residential and commercial scenarios and addresses the need for solutions that proactively detect and prevent intruders before they have the opportunity to cause harm. The system includes passive infrared (PIR) motion detection, high-definition video monitoring, two-way voice communication, and a proprietary smoke generator that quickly fills a room with a harmless disorientating smoke to safely force intruders out of premises.