Over 100,000 seniors and people with disabilities will benefit from the best-in-class remote care digital technology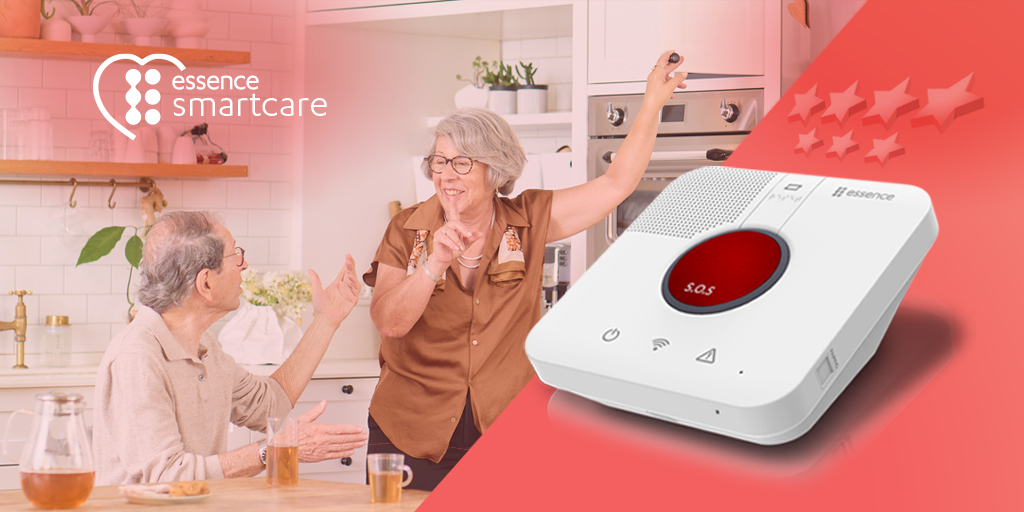 HERZLIYA, Israel – July 11, 2023 – Essence SmartCare, a leader in IoT-based remote care solutions, today announced a strategic agreement with the Community of Madrid, a governmental region in Spain serving Madrid and the surrounding cities, to upgrade remote care services for senior citizens and disabled individuals across the region. The contract was awarded to Essence SmartCare, together with its local branch in Madrid, Essence Interactive Center, by the Madrid Community, after a comprehensive evaluation of the company and its advanced products and cloud services.
Essence SmartCare will bring remote care solutions and capabilities to the majority of the region's vulnerable population. The joint initiative will establish a cohesive infrastructure for care, replacing current analogue systems used for home telecare services with Essence's digital platform. Advanced devices, sensors and services provide information to create a remote care management platform, significantly expanding the possibilities of traditional "red button" telecare. The new AI enabled system aims to increase the safety of the elderly by mobilizing the necessary resources tailored to their individual requirements.
"At Essence SmartCare, we are fully committed to delivering accessible, user-friendly, and intuitive care solutions that enhance independent living for elderly and disabled individuals, anywhere," said Dr. Haim Amir, CEO and Founder at Essence Group. "Being selected as a trusted partner for the Community of Madrid allows us to do just that. We look forward to strengthening our relationship with the Spanish healthcare market as they turn to innovative solutions to address the pain points they experience in care."
In October 2022, the Community of Madrid announced it plans to acquire over 300,000 technological devices to implement advanced telecare. The Minister of Family, Youth and Social Policy said in a statement: "Advanced telecare, which we hope will start operating at the end of next year, is going to represent a giant step in terms of care for dependency and in promoting the personal autonomy of the elderly in the region."
"This strategic agreement aligns with our mission to elevate the standard of care with our advanced Care@Home platform, which undoubtedly ensures proactive service and early stage intervention," said Barak Katz, General Manager of Essence SmartCare. "Promoting autonomy, personalized care, and the ability to age in place for as long as possible, this partnership allows those living in Madrid with increased care needs to delay the need for relocation to assisted living facilities or day centers and live safely at home with peace of mind."
As the winners of this bid, Essence SmartCare will supply a comprehensive range of devices, including its LTE digital hubs, wearable and contactless fall detectors, smoke and gas detection, as well as sensors that monitor seniors' activity – all connected to Essence SmartCare's cloud platform. With its range of care solutions, Essence SmartCare is enabling residents in the Community of Madrid to receive continuous monitoring and facilitate autonomous living for many vulnerable individuals within the community.
About Essence SmartCare
Essence SmartCare, part of the Essence Group, develops advanced health and remote monitoring platforms for market-leading healthcare and senior care providers, enabling smart preventive care and emergency response so seniors can live life to the fullest – with total peace of mind. Partnering with Essence SmartCare helps position companies as progressive, forward-thinking and in touch with the need to enable elderly and vulnerable people to lead more independent and safer lives.  Essence SmartCare has a global presence with customers in over 30 countries and has offices and representatives worldwide.