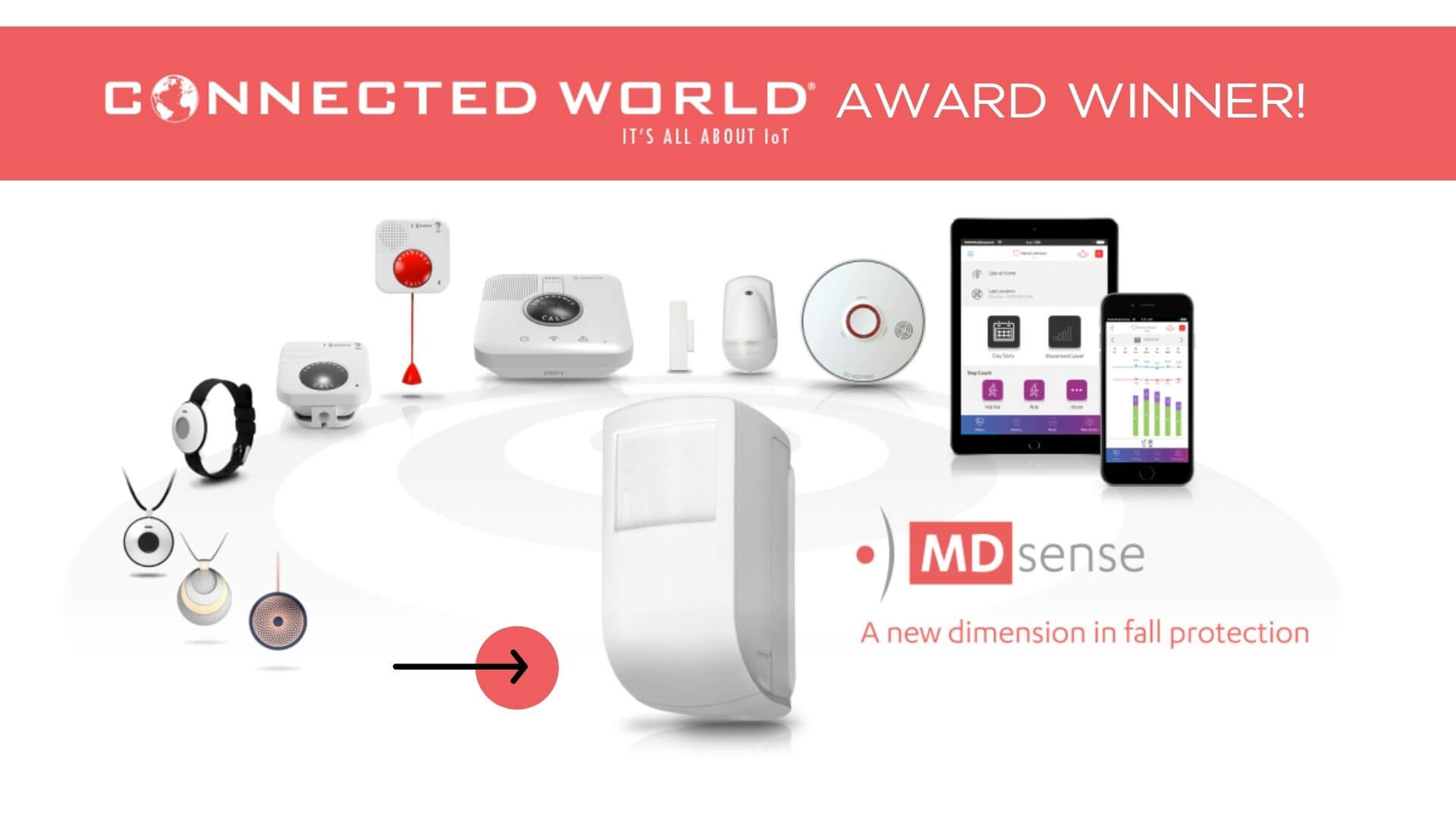 Our pioneering MDSense, a non-wearable senior fall protection solution that immediately detects a fallen person without relying on a wearable to detect the fall itself, won the IoT Innovations 2021 Award for its unique potential impact on the IoT industry. The MDSense, an intelligent fall solution, is a product designed to help provide immediate assistance for the elderly at home in the event of potentially debilitating falls.
Each year, technology companies submit nominations. The judging committee at Connected World evaluates the most transformative innovations to hit the market, looking at what makes the technology unique, what type of product or solution it is, how the company developed the innovation, as well as product attributes.
According to Connected World's experts "Many fall detection solutions suffer from inaccuracy and reliability issues, with a high ratio of false alarms reported by major service providers in dealing with senior falls. On the other hand, MDsense is a multi-dimensional fall detection solution that can provide fall protection for an entire home by monitoring events using smart, wall-mounted sensors rather than wearable devices."
Peggy Smedley, Connected World's editorial director, says: "Helping seniors concerned about injury, especially when they are trapped at home due to the pandemic, is essential and beneficial to caregivers, the community at large, and everyone involved. MDsense removes the risk of falls by analyzing the current position of the individual."
Congrats, Essence SmartCare team.