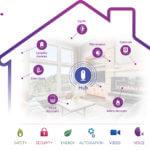 Enriching the user experience with an expanded IoT Ecosystem
Essence WeR@Home™ enables consumers to enjoy IoT's possibilities through seamlessly and remotely managing their connected homes. The comprehensive Security, Safety and Smart Home solution is easy-to-install and simple to use and leverages IoT technologies to deliver a complete connected-home experience.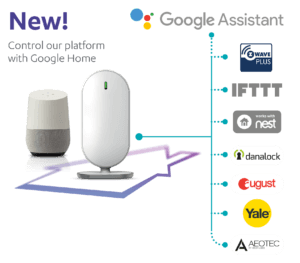 Leveraging voice capabilities as the next user interface
WeR@Home™ has a range of voice control options, allowing consumers to control their security and IoT devices with simple voice commands. By delivering voice control, service providers increase both consumer convenience and their security.
Supporting integration with Google Assistant provides voice control for WeR@Home's most popular smart home and security features. WeR@Home™ users can now use their voices to get the most from their WeR@Home™ experience.
Control your home with voice commands using any Google Assistant device to:
Control smart devices
Activate a variety of automation scenes
Control Arming states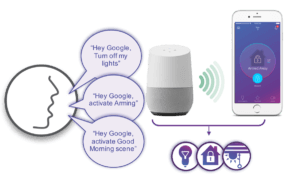 WeR@Home and Google Home in Action Together
Key Features
Innovation

Constantly introducing new features

Expanding ecosystem

With 3rd party Cloud-to Cloud and Z-Wave integrations

User Experience

Maintaining simplicity and ease of use