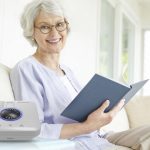 Privacy Notice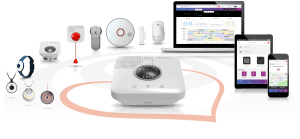 Last Updated: December 4, 2018
This Privacy Notice is incorporated by reference into the company website.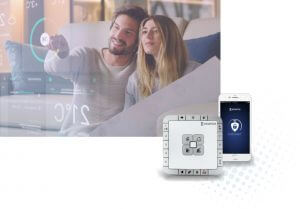 In this Privacy Notice, we refer to Essence Security International Ltd. (ESI),Essence SmartCare  (ESC) Ltd. and Essence Interactive Center (EIC), and their subsidiaries and associated companies as "we" or "us" or "our", and we refer to you as "you" or "your".
We are the data controller for the data practices explained in this Privacy Notice.
We comply with applicable data privacy and protection law. This means that when processing personal information for any purpose we must ensure it is:
Used lawfully, fairly and in a transparent manner.
Collected only for valid purposes that have been clearly explained and not used in any way that is incompatible with those purposes.
Relevant to the purposes we have told you about and limited only to those purposes.
Accurate and kept up-to-date.
Kept only as long as necessary for the purposes we have informed you about.
Kept securely.
1. How We Collect Information, for What Purposes and Our Legal Basis for It
This Privacy Notice is to inform you of our policies and procedures regarding the collection, use and disclosure of information we receive when you do any of the following ("Relevant Services"):
Visit the Essence website at www.essence-grp.com (the "Site")
Fill out a contact form for the purposes of technical or other support or to inquire regarding business opportunities
Willingly provide your personal information for the purposes of a current or potential business engagement.
​
Our legal basis for processing your data is our legitimate interest: it is necessary to collect and retain this information for the purposes of managing our business relationships, or pursuing a potential business relationship with you.  When you ask for technical support, our additional legal basis for processing your data is providing you the support you requested ('performance of a service contract')
We use your data in order to provide the Relevant Services. Although you freely provide the information at your discretion, the information that we collect from you is required for us to provide you with the Relevant Service.
1.1. The Personal Information We Collect
In the course of using the Relevant Services, we ask you to provide us with certain personal information ("Personal Information").
Personal Information includes, your name, contact details and professional details.
We also process statistical analytics information about your use of the Relevant Services, such as
general behavior patterns, IP address (and the general location corresponding to the address), time
and date of access, type of browser used, language use, links clicked and the web pages you
accessed.
We do not knowingly collect personal information from children under the age of 18.
1.2.Third Parties Receiving Information and International Transfers
Some of our services rely on third parties with whom we share some user information for the purpose of providing and maintaining these services to our users. 
These third parties include service providers that are authorized to use your personal information
only as necessary to provide these services to us and our users, and not for their own promotional
purposes. A list of these service providers is available at this link.
We do not rent or sell your information to any third party.
Any transfer of data outside your region to any third party service provider is done only to countries with adequate data protection, as defined by relevant regulations.
Our services may be accessed internationally by us or by users for the purpose of day to day use or service maintenance.
We reserve the right to disclose any information obtained by us if required by law or by any governmental authority; in case of emergency; or to a successor entity in connection with a merger, acquisition, bankruptcy or sale of all or substantially all of our assets.
1.3.Retention Period
We will retain your personal information for as long as you use the Relevant Service, and for a period afterward, as dictated by a reasonable backup policy and any relevant regulations.
1.4.Rights 
If you are in the EU, you have the right to request access to and rectification or erasure of your personal data, data portability, restriction of processing of your personal data, the right to object to processing of your personal data.
If you are in the EU, then according to Article 77 of the GDPR, you can lodge a complaint to the supervisory authority, in particular in the Member State of your residence, place of work or place of alleged infringement of the GDPR. For a list of supervisory authorities in the EU, click here.
To exercise any of these rights, contact us at info@essence-grp.com
Our service does not entail any automated decision making. We provide information and notifications only.
1.5.Security
We are concerned with safeguarding your information. We employ a variety of organizational and technical security measures designed to protect your information from unauthorized access and disclosure.
Your information is protected, in compliance with ISO 27001 standards, using state of the art technical security measures, such as:
Encryption and authentication mechanisms
Regular threat and vulnerability assessment
Physical site security
We also take various organizational measures to ensure data security, such as:
Lawful data processing reviews
Privacy impact assessments
We cannot guarantee that your personal information or private communications will always remain private and secure. We are obliged to notify you of any security breach resulting in high risk of private data exposure.
1.6.Cookie Policy
Like many websites and applications, we use "cookies" to collect information. A cookie is a small data file that we transfer to your computer or mobile device for record-keeping purposes. You can instruct your browser or device, by changing its options, to stop accepting cookies or to prompt you before accepting a cookie from the website you visit. If you do not accept cookies, however, you may not be able to use all portions of the Site or all functionality of the Relevant Services. We may present links in a format that enables us to keep track of whether these links have been followed.
 © Copyright 2018 Essence Security International and Essence Smart Care, all rights reserved Proprietary and Confidential